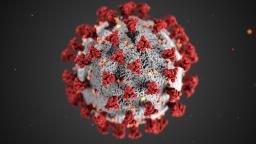 YOU ASKED. WE ANSWERED.
Q: Can I get the Covid-19 vaccine at the pediatrician in the US?
A: Pediatricians are stepping up to not only vaccinate newly eligible children and teens against Covid-19, but some are vaccinating adults as well.
With CDC data showing that 64.6% of the adult population is vaccinated with at least one dose and with shots available to Americans 12 and older, pediatricians are now working to fill in some of the gaps in vaccine coverage.
TOP 3 READS OF THE WEEK
Olympic volunteers wanted to help at the Games. They didn't sign up for Covid
This comes as Japan's ruling coalition and other lawmakers on Tuesday voted down a no-confidence motion, which was called over opposition to the Tokyo Olympics going ahead.
Watchdog announces review of NIH grants that likely includes money connected to Wuhan lab
One NIH official, who spoke under the condition of anonymity in order to discuss the review openly, called it "political" in nature but believed that ultimately it would be a good thing and would clear NIH of any wrongdoing. The comprehensive review also coincides with renewed questions over the origin of the Covid-19 virus and the potential role that China's Wuhan Institute of Virology may have played.
Covid orphans are a tragic legacy of India's pandemic
Social workers are scrambling to track them down, worried they may be vulnerable to traffickers or end up on the streets if left to fend for themselves.
TOP TIP
Many kids' sports are getting back to full speed in the summer months, and the American Academy of Pediatrics (AAP) has issued updated guidelines for children returning to sports and other activities in the US.
Unvaccinated athletes should wear a mask for all indoor activity except situations in which a mask may pose a hazard. For outdoor activities, AAP recommends that unvaccinated athletes wear a mask while on the sidelines and in all activities involving sustained contact of 3 feet or less.
All eligible athletes should get a Covid-19 vaccine as soon as possible, the AAP said. Currently, only the Pfizer/BioNTech vaccine is approved for use in people 12 and older. Once people are vaccinated, they are advised to follow CDC guidance for vaccinated individuals, which says they do not need to wear a mask in most situations.